"Waiting On" Wednesday is a weekly event, hosted by
Breaking the Spine
, that spotlights upcoming releases that we're eagerly anticipating.
There are so many books I'm looking forward to in the next few months that I can't pick just one! So here are the three books I'm most excited about getting my hands on the coming months.
There was a very exciting tweet from Chicken House this morning revealing that

Tom Ellen and Lucy Ivison

, authors of the hilarious, honest and universally loved Lobsters, have a new book coming.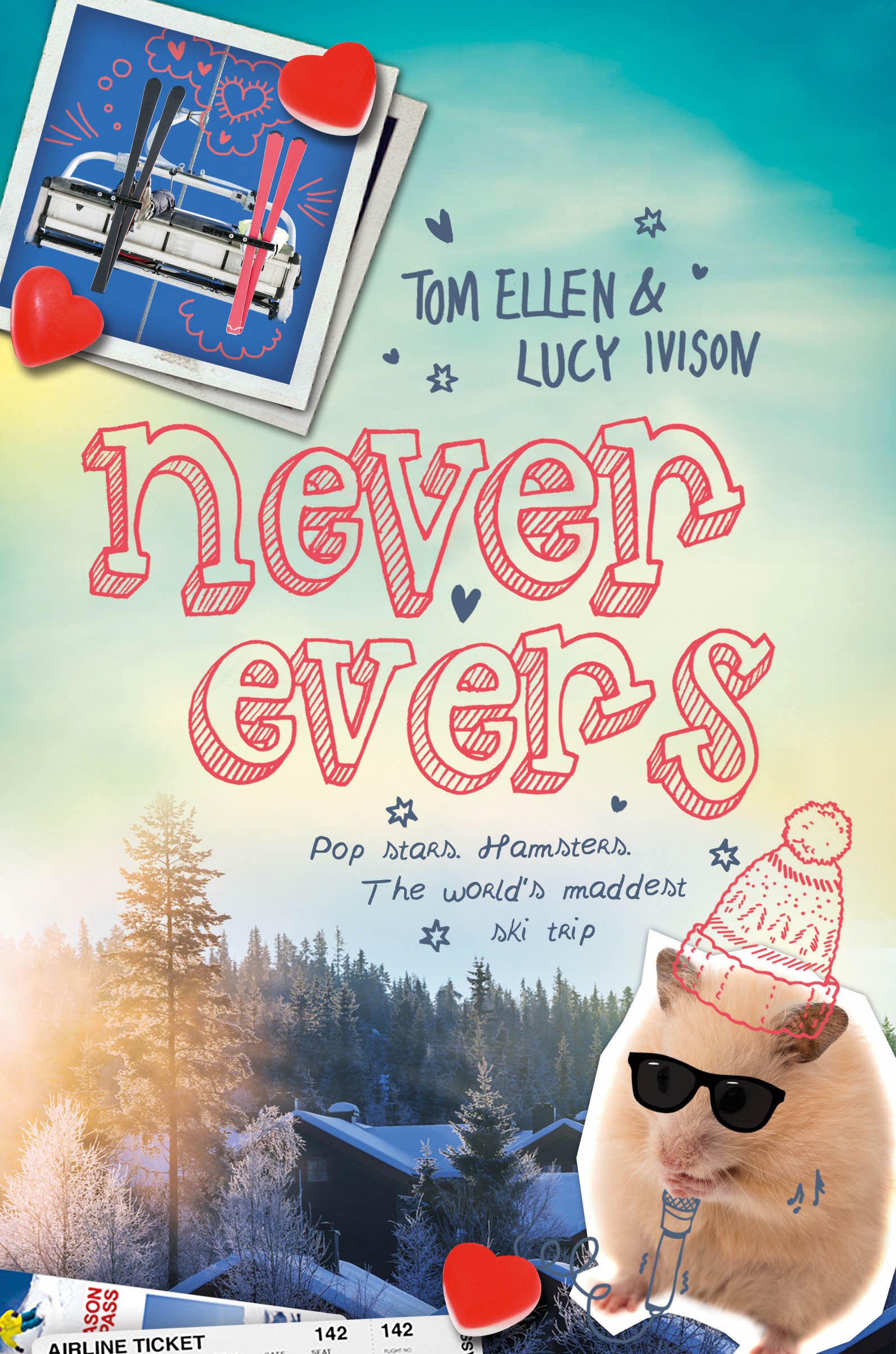 It's called Never Evers and across is its adorable cover! Hampsters, Haribo... what's not to love?
About the book
Kicked out of ballet academy, Mouse is hating the school ski trip. Jack was sure it'd be filled with danger and girls, but hasn't a clue about either. That's until French teen sensation Roland arrives in the resort – and Jack's a dead ringer for him.
After Roland persuades Jack to be his stand-in for a day, Jack, in disguise, declares his feelings for Mouse. But what happens when he's no longer a pop star – will there still be music and magic on the slopes?
I loved Lobsters so am very much looking forward to this coming in January 2016! More info on the Chicken House website.
One of the industry's most eagerly waited books of 2015 is without a doubt
Louise O'Neill's follow up to Only Ever Yours which won the YA Prize this year.
Everyone who's read Asking For It thus far has brilliant/terrible things to say about it, in a good way!
Apparently it's a very uncomfortable read, but having heard Louise talk at YALC, I really can't wait to read it.
About the book
It's the beginning of the summer in a small town in Ireland. Emma O'Donovan is eighteen years old, beautiful, happy, confident. One night, there's a party. Everyone is there. All eyes are on Emma. The next morning, she wakes on the front porch of her house. She can't remember what happened, she doesn't know how she got there. She doesn't know why she's in pain. But everyone else does. Photographs taken at the party show, in explicit detail, what happened to Emma that night. But sometimes people don't want to believe what is right in front of them, especially when the truth concerns the town's heroes ...
Important is the adjective being most used to describe this. Coming in September from Quercus, so only 1 more month to go!
Louise is going to have a great book birthday buddy in

Kate Ormand

whose new book

The Wanderers

is also coming in September from Sky Pony Press. I heard Kate talking about this at UKYAEtravaganza and couldn't wait to get my hands on it.
About the book
Flo lives an eccentric life- she travels with a popular circus in which the main acts star orphaned children with secret shape-shifting abilities. Once Flo turns sixteen, she must perform, but she's not ready. In Flo's world, shifters are unknown to humans with the exception of a secret organization- "hunters." Hunters capture and kill. They send some shifters to labs for observation and testing--testing they don't often survive. When Flo's circus comes under attack by the hunters she and a bear-shifter Jett flee, but how long can they stay safe?
I'm a huge fan of anything with a circus (Water for Elephants, Circus Mirandus, The Night Circus) so I think this is going to be right up my street.
And I didn't have to wait very long because it came through in the post today! This is whipping right to the top of my TBR and I can't wait to get started!